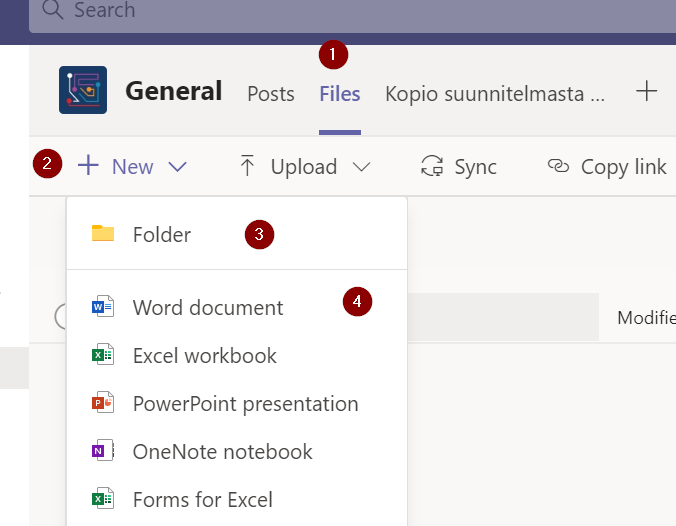 Files in Microsoft Teams
Each team has a Files-tab in Teams. It works similarly to OneDrive, meaning you can create files and folders or import existing files from your computer.
How to create a new file or folder in Teams
You can also create new files and folders directly in Teams.
When you create a file, open Files (1) and choose +New(2). Then you can decide would you like to create a new folder (3) or a document (4).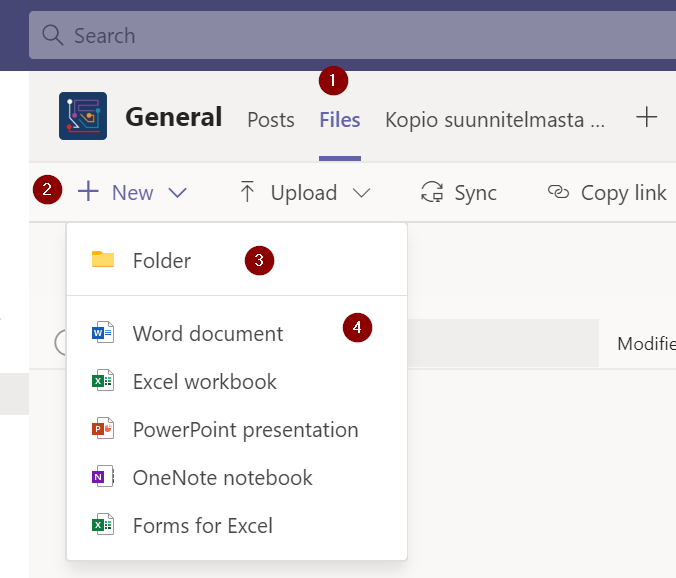 If you create a new document, Teams prompts you the file name.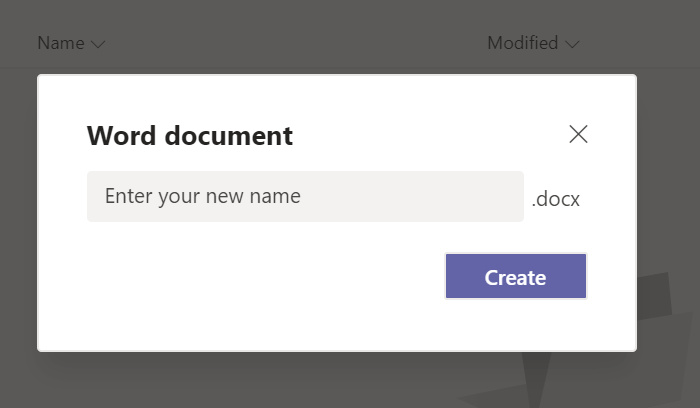 After pressing the Create button, the file opens inside Teams, where you can edit it. Use the Close (1) button to close the file and return to the file listing view. Pressing X (2), the Teams application will shut down.

When you create a file or folder, all team and channel members can see and edit it.
Importing existing file from computer
To import a file or folder into Teams from your computer, click Upload. Once the file is downloaded, you can open it by clicking its name. Imported files and folders are also available to all team or channel members.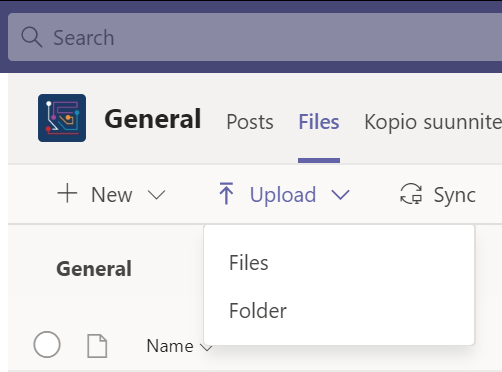 Sharing a document or a folder
Share a file or folder with people outside the team, choose Open in Sharepoint "behind" the three points after the file name.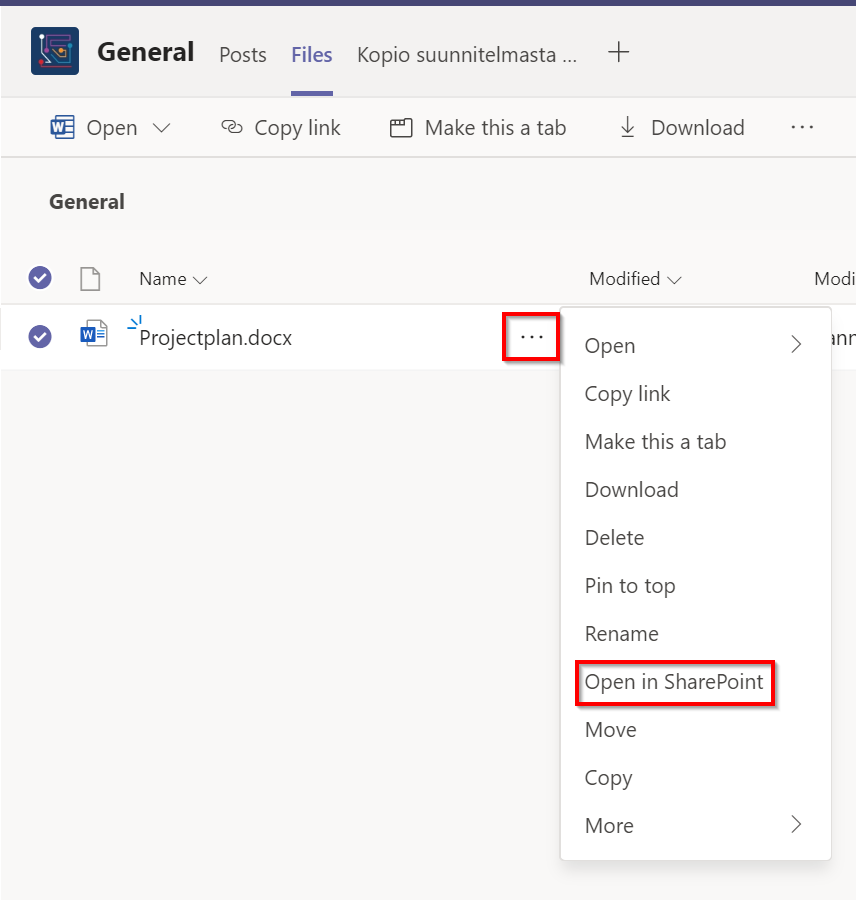 In this case, a SharePoint files view opens in the browser. A sharing button appears after the file name while pointing to the file name by mouse.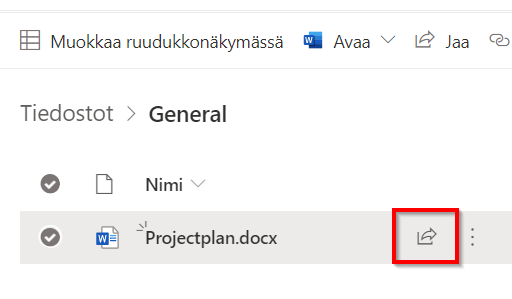 You can share the file the same way you do on OneDrive, that is, for specific people or your entire organization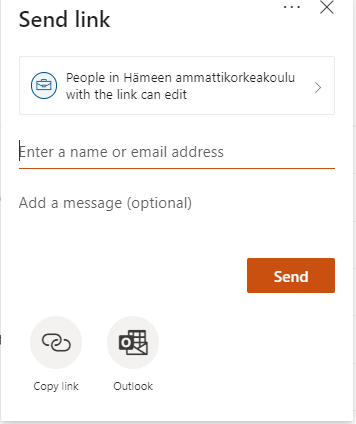 Team deletion and how it affects on files in Teams and SharePoint
The Teams team will be deleted by the IT-services if the group doesn't have any owner or members.
During deletion, all team files, memos, messages, Planner plans, etc., will be deleted, including SharePoint files. If some files need to be stored after the team deletion, it's a good idea to save them, for example, on OneDrive or computer hard disk (long-term storage).