Using the letters scale in the grading book
In Moodle, you can also give grades a numerical or verbal description, the limits of which are defined by percentages. You can change the limits and grades on the scale by clicking on the "Edit grade letters" link. You will find the letter scale in the grades for your course, under the "Letters" tab. Now, it should also be remembered that the letters scale has nothing to do with the scales of evaluations to be performed, such as "failed, accepted".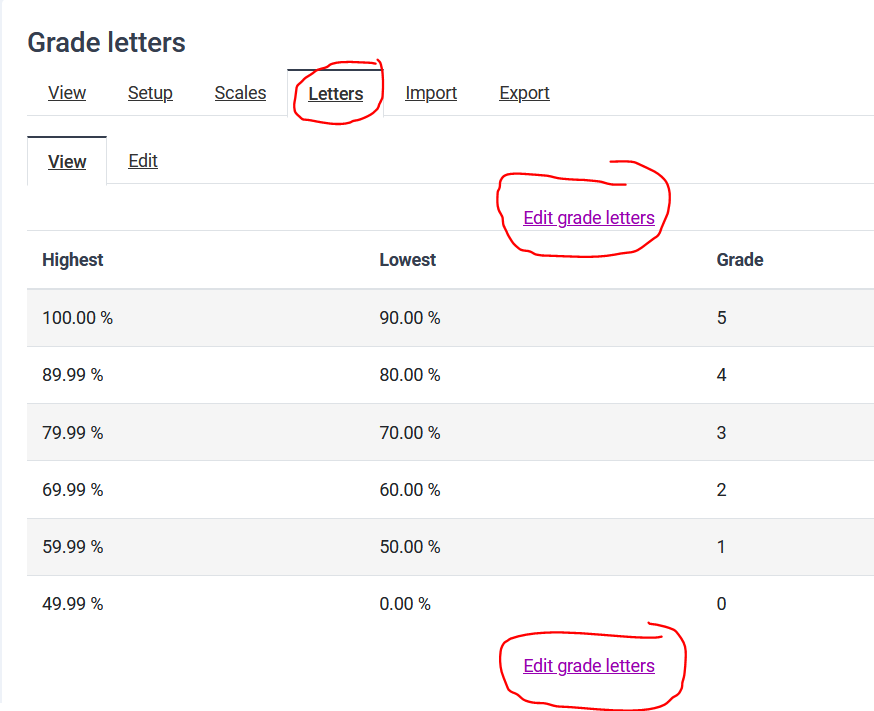 How do I use the letters in an grading book
You can select a letetrs scale to apply to the desired activity or rating category by editing the item's settings. This is done on the Setup tab, where you select the evaluation options for the desired item. And the desired grade display is selected, in this case the Letters.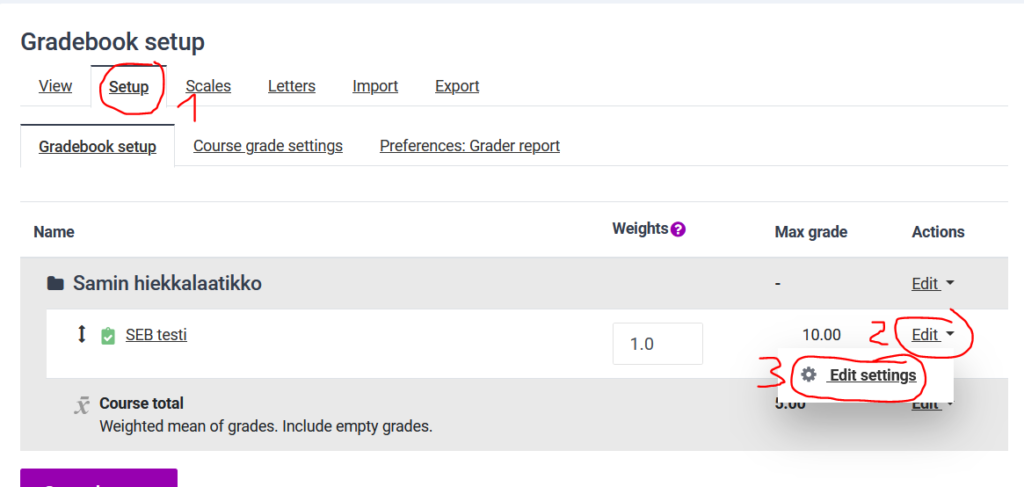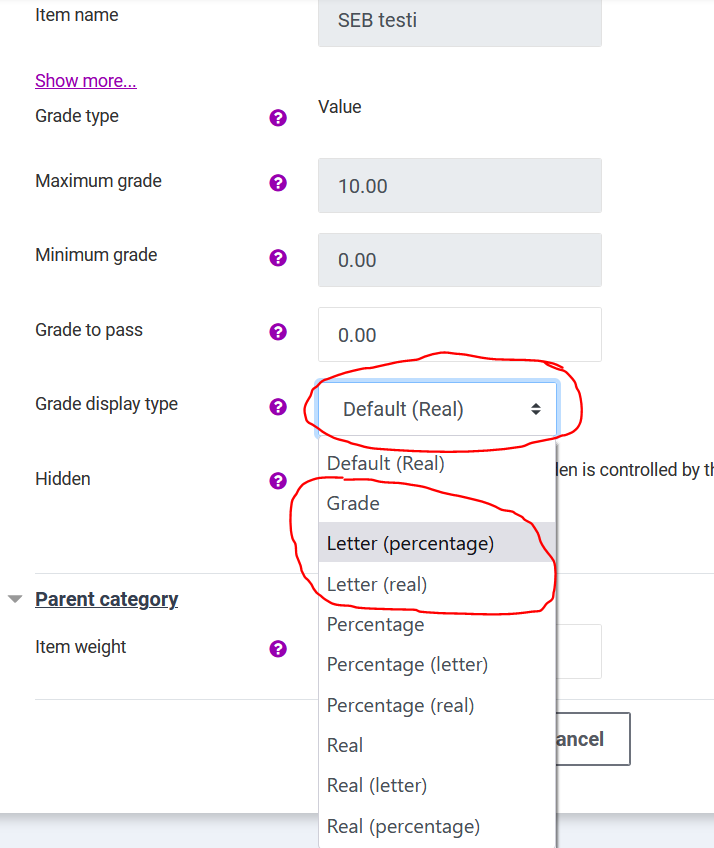 On the Evaluation screen, Real means that the evaluation book displays the same grade as assigned to the evaluation within the activity. Percentage in the assessment book shows the grade to students as a percentage.